Historically, shoppers made purchases based on few criteria: need (the product solves a problem), want (the product fills a desire) or brand (the product is from a known company).
As diversity entered the marketplace, consumers had more options for where to spend their dollars. In addition to fulfilling their needs and wants, consumers began to use their buying power to influence change. Today's consumers use their considerable purchasing power to support their values and seek out brands that align with the interests and values they possess.
In recent years, these values have been seen in initiatives such as environmental stewardship, global hunger and poverty issues, animal welfare and women-owned businesses. Millennial's, in particular, want to spend their dollars in a way that meets both an emotional and logistical need. Over 60% of millennial's will spend their money to make themselves feel good while they're shopping.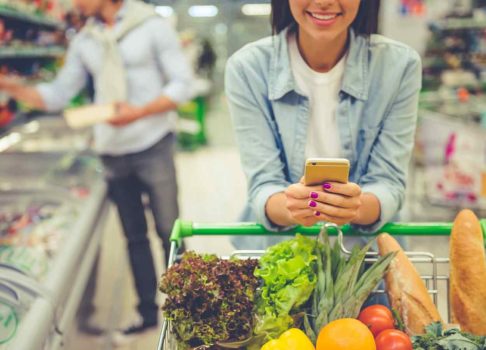 Grocers can help their customers shop their values by showcasing companies that support initiatives with which they identify.
In the dairy aisle, introducing consumers to a line of products and highlighting that company's values can not only introduce shoppers to a new line of products (filling their desire for innovative products) but also provide them with a company that prioritizes the same thing that matters to certain consumers.
Women in Farming
According to the 2016 census, the percentage of women-run farms is growing in Canada. As of 2016, women owned nearly 30 percent of farms, an increase from the last census in 2011.  The number of women-owned dairy farms isn't clear, but there is a definitive increase in the percentage of women who are either the principal or part of the top management.
A recent article by the Dairy Farmers of America highlighted the work of three women who have risen through the ranks are now at the helm of their farms. In the article, they discuss the struggles of being a female in what has historically been a male-dominated field. Many of the issues they raised are similar to women in leadership in most other fields: life balance, role perception and dealing with the struggles of being a manager.
How Grocers Can Support Initiatives
Giving consumers what they're looking for is one of the key factors in marketing. Grocers can provide shoppers with the answer to their unspoken question: How Can My Purchase Influence Change?
Use signage and displays that promote the values and initiatives that specific companies support.
Rotate an end cap with displays that market to people who love "causes".
Make each month a different theme and stock the display with companies that support that mission.
Provide consumers with a way to feel empowered about how their dollars are being used.
While the number of men who are the primary grocery shopper is rising (by some estimates men account for about 40% of shoppers), women still account for over half of the grocery shopping expenditures. Capture the attention of shoppers by giving them something they can believe in, a line of products that do good.
Mandeep Hans is Director of Sales and Marketing at Hans Dairy
Hans Dairy is one of the largest Ontario businesses that specialize in South Asian dairy products. 
Founded in 1997, Hans Dairy is one of the largest Ontario businesses that specialize in South Asian dairy products.