Think Natural. Think HANS Dairy.
In accordance with our 100% natural philosophy, our products are free of any artificial sugars, flavourings, colourings, and preservatives. Take a look at the ingredients list and you'll find we put a lot of thought into what we put into our products because we want it to be as close to fresh and natural as possible. You'll also find that our shelf life is not as long as the other guys because we don't focus on using ingredients that increase the shelf life. Instead, our primary goal is creating a natural product with milk and real fruit instead of modified milk ingredients and artificial flavourings that mimic the real taste.
Hans Dairy products are stamped with the 100% Canadian Milk symbol which guarantees that our products are made from 100% Canadian cow's milk. It's a guarantee that you're getting excellent quality and purity and you're also supporting Canadian dairy farmers.
All our products are developed in-house using fresh ingredients and traditional techniques to ensure that great taste you love so you don't have to look too far for natural goodness.
Think Family. Think HANS Dairy.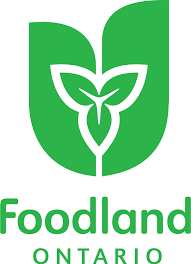 At Hans Dairy, we pour our heart and soul into making products that we would feed our own family so it's our mission to make healthy products so you can feel confident feeding your family.
We think about what our grandparents and parents put on the kitchen table and we want to ensure we carry on that tradition by putting clean and authentic products on your table. Growing up, we watched our mom make Dahi from scratch and learned the technique used across households in India. We want to share the love we have for the taste you get with homemade products and we do just that with all our product lines.
Whether you're on the go or cooking for your loved ones, we take great pride in offering healthy and nutritious options that fit into your everyday life. Hans Dairy Yogurt Smoothies have the Foodland Ontario symbol which means all the ingredients, such as the milk and fruit are sourced locally in Ontario. Every time you buy local, you're choosing fresh, delicious food and building a strong sense of community. Buying local also means your food comes from closer to home, the closer, the fresher and the better option for your family.